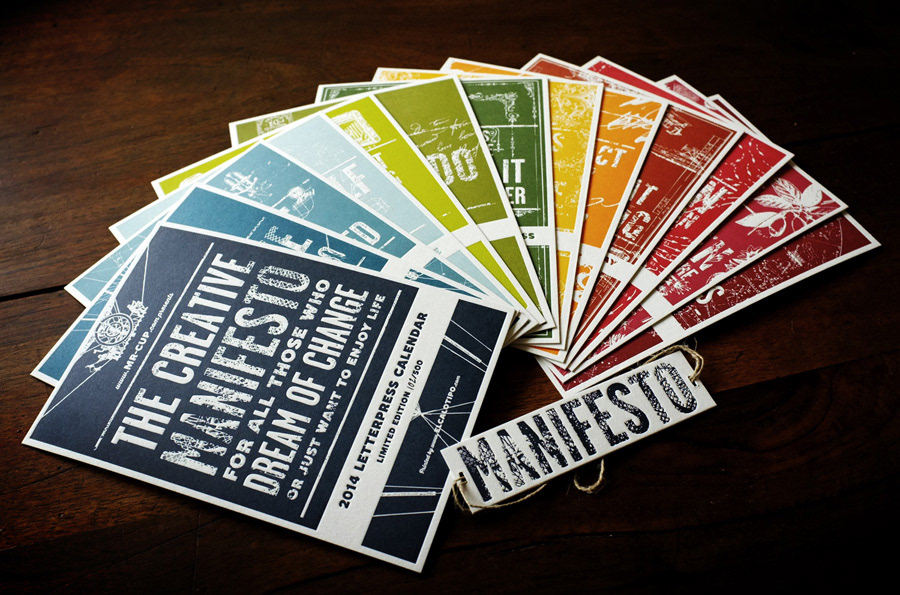 Be creative in 2014 following every month words of wisdom of the

Mr Cup creative manifesto lettepress calendar

. Limited to 500 copies, it is composed of 13 cards printed on 700g color plan white frost paper. Each of the 20x14 cm card has its own color, referring to the season.
 
100 copies are deluxe edition of the calendar and will come with painting edges, each one with a different color.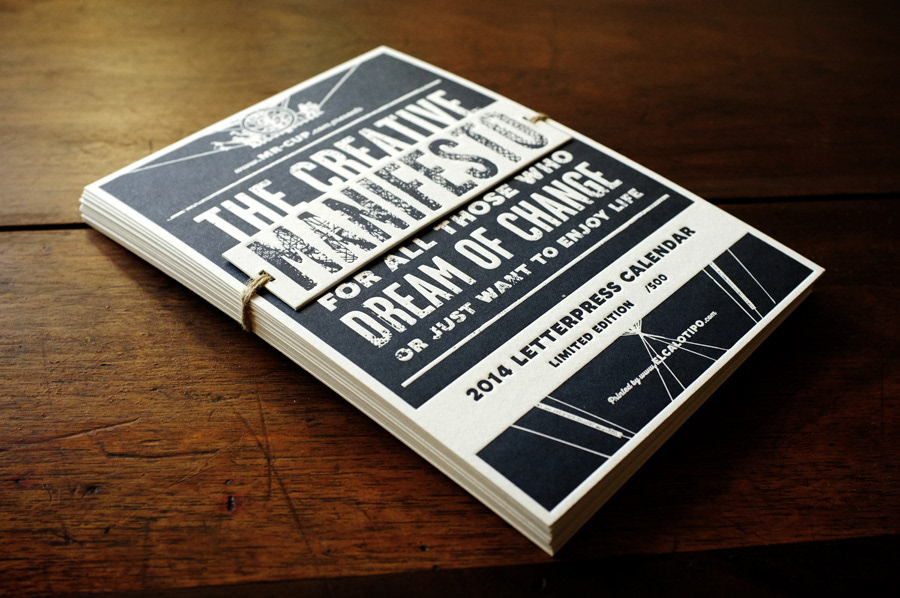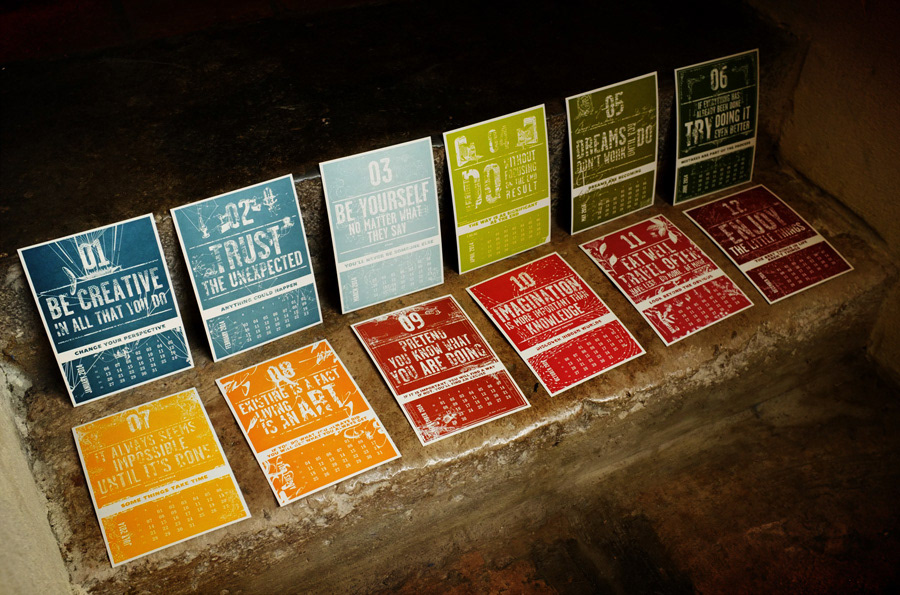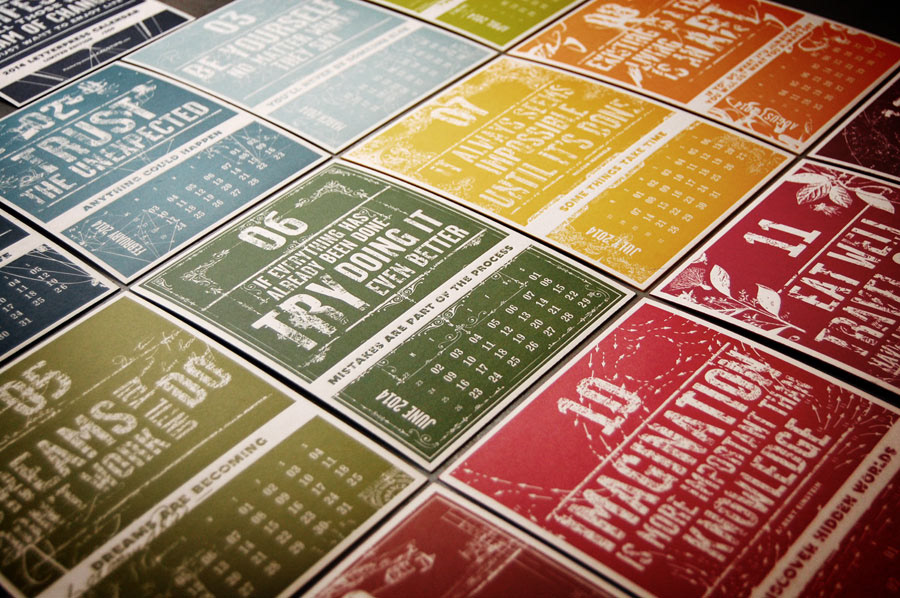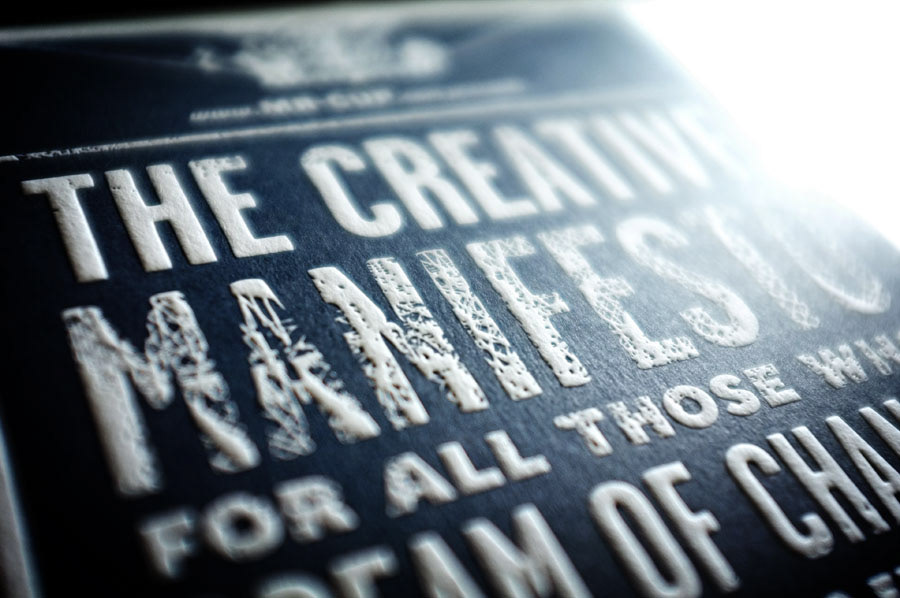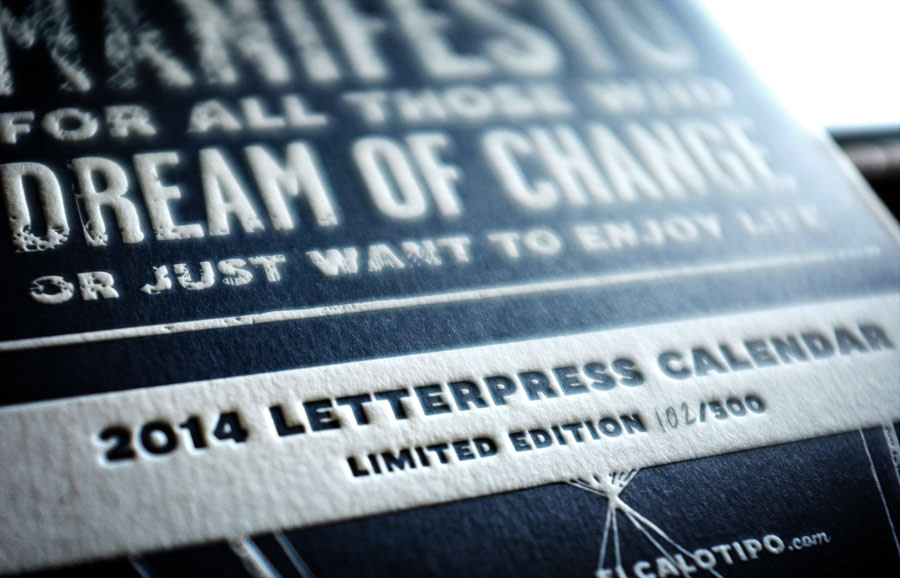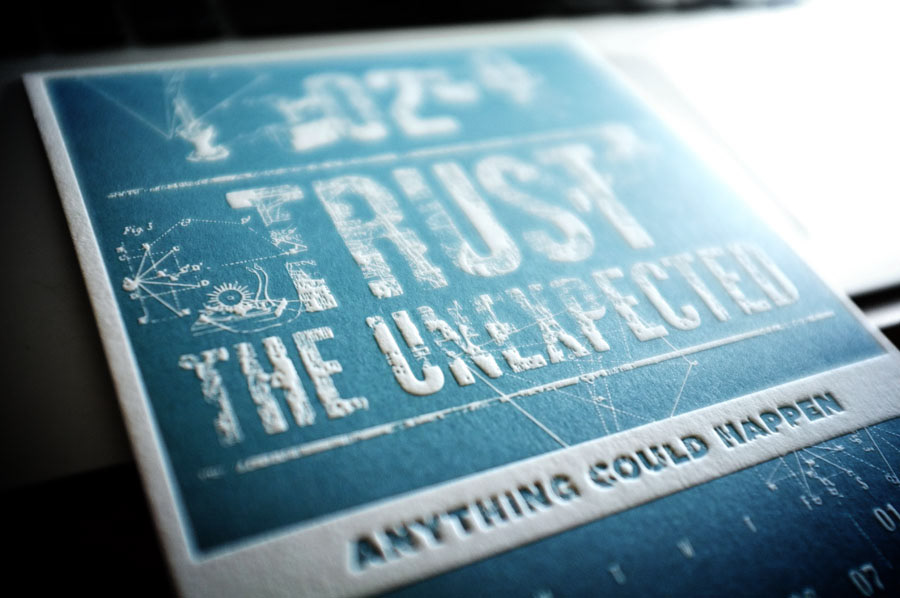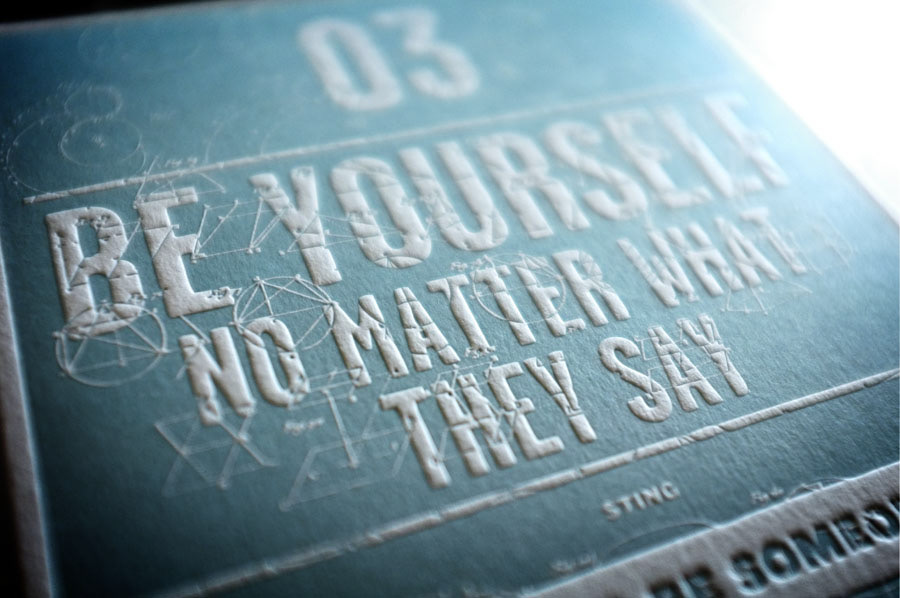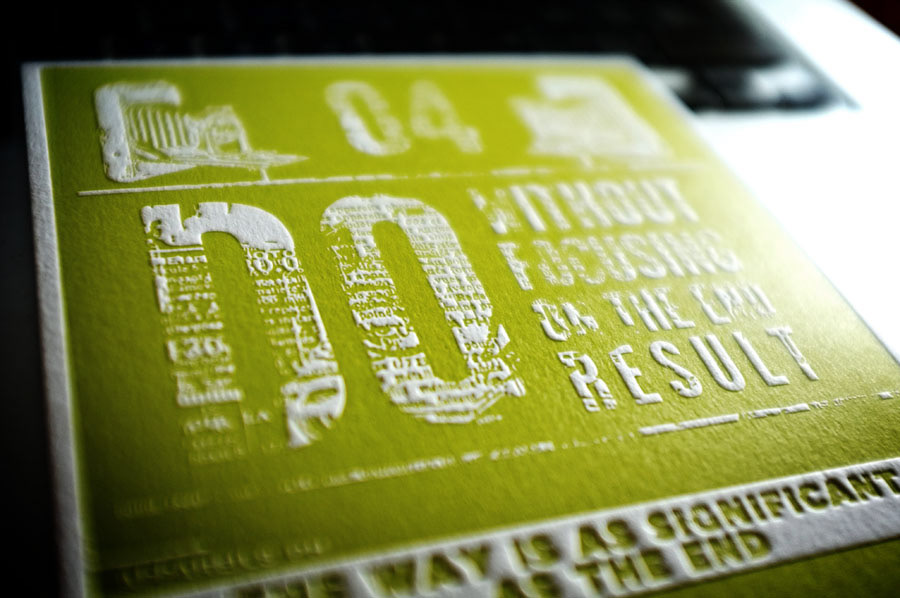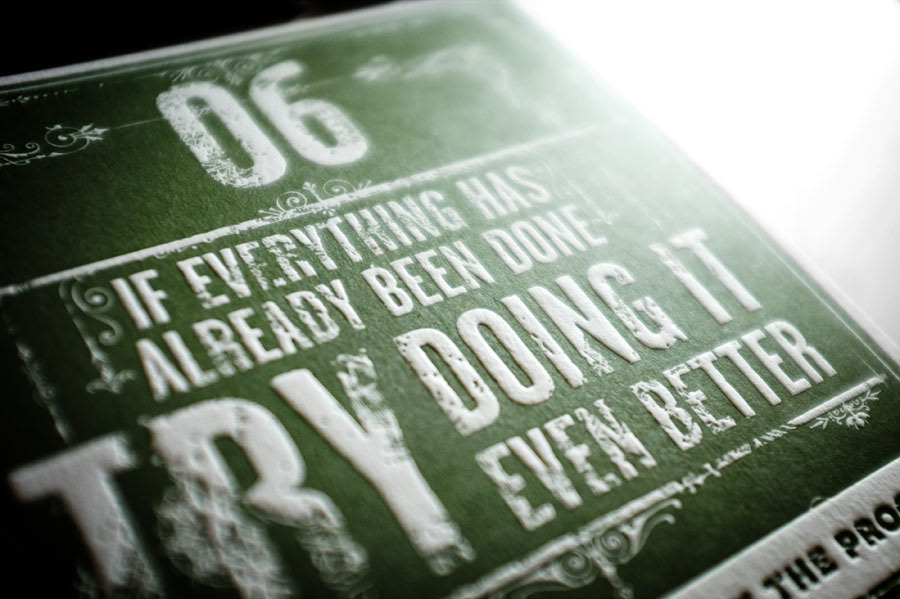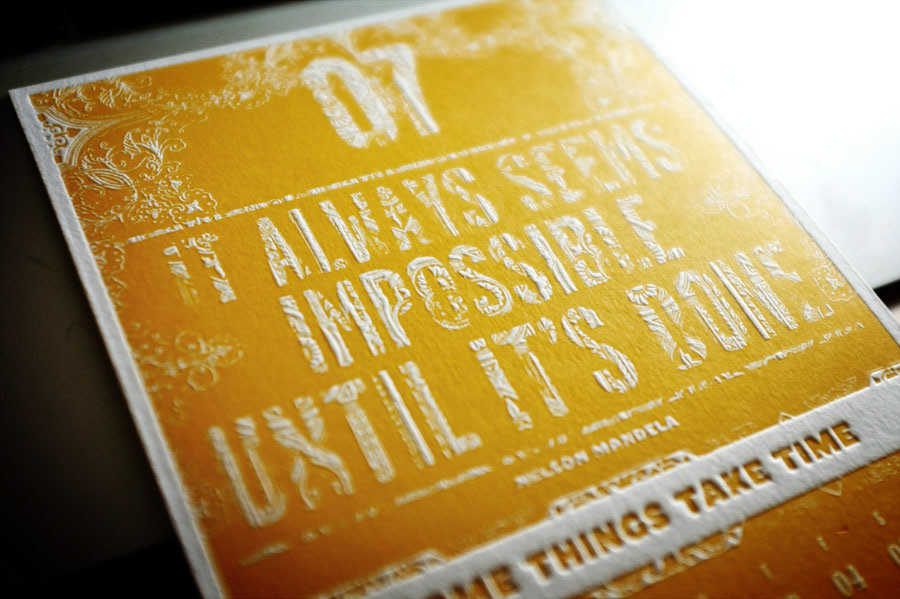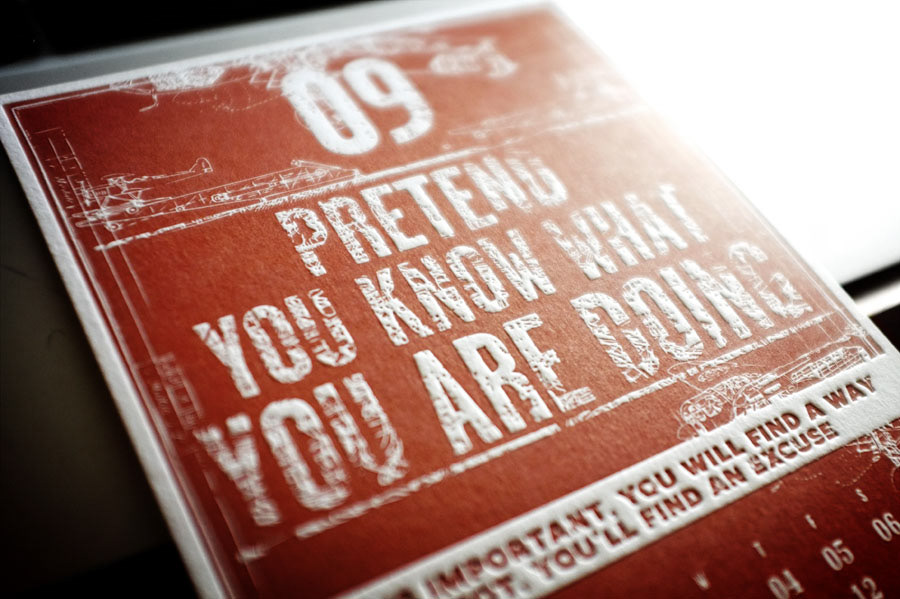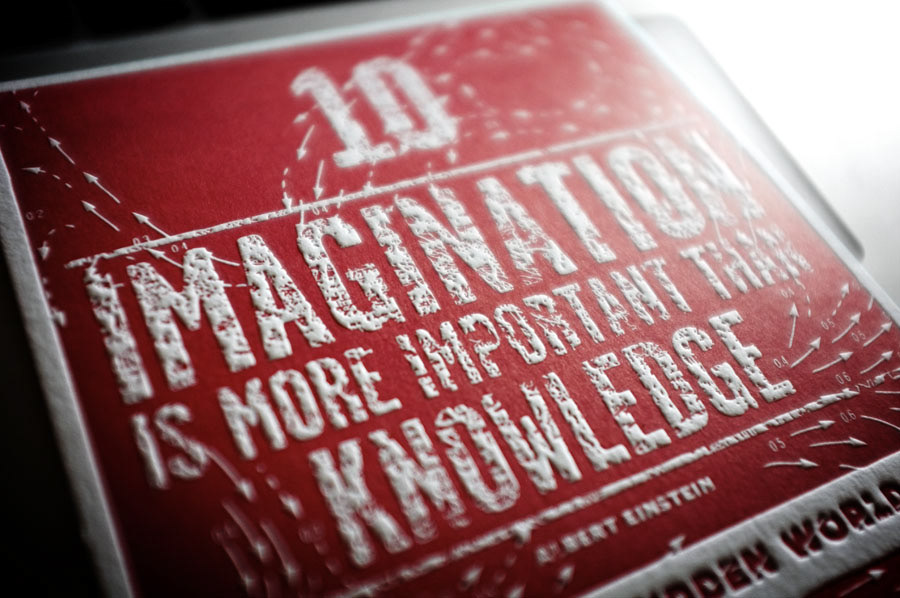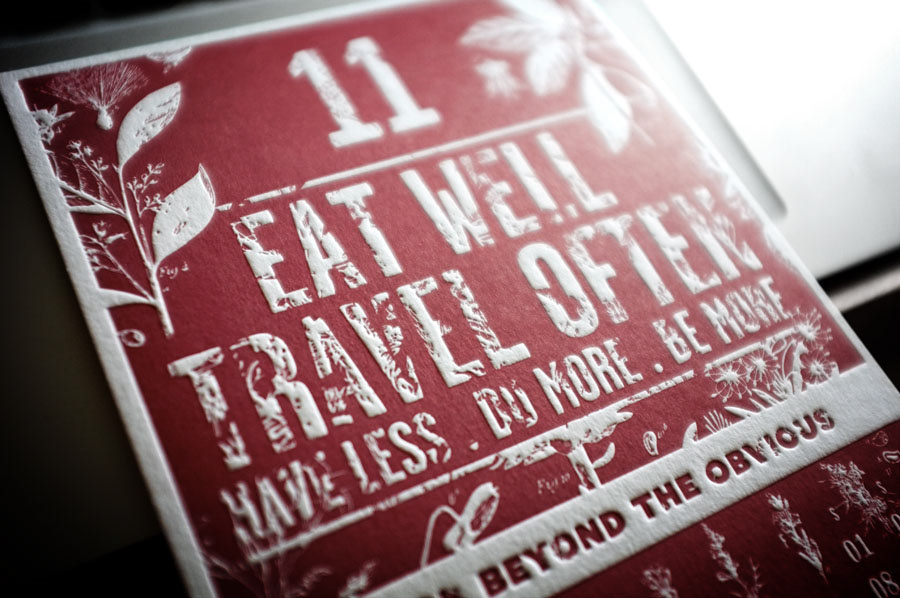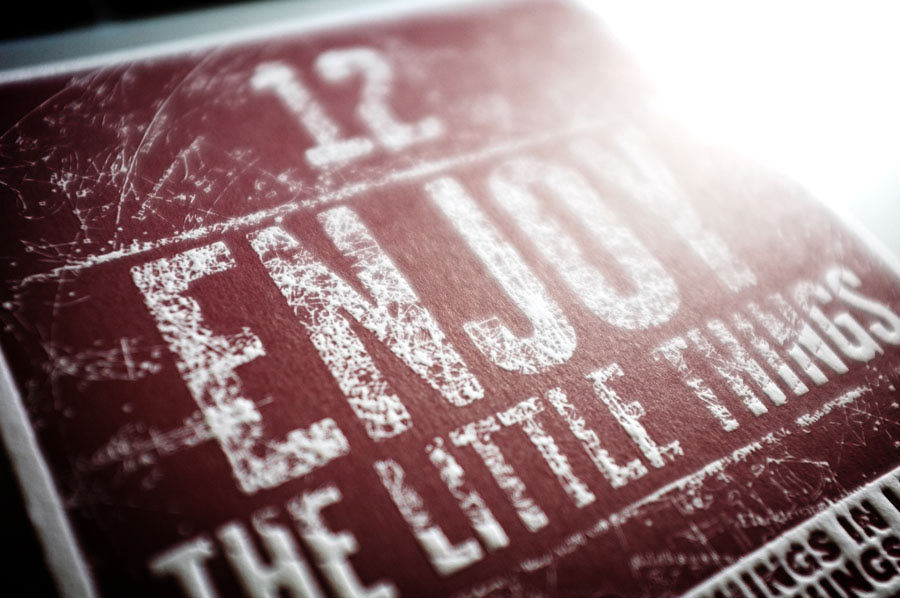 The first 100 copies were sold during the first weeks of pre-sale and had the distinction of having each card with painting edges. This edition is now sold out.