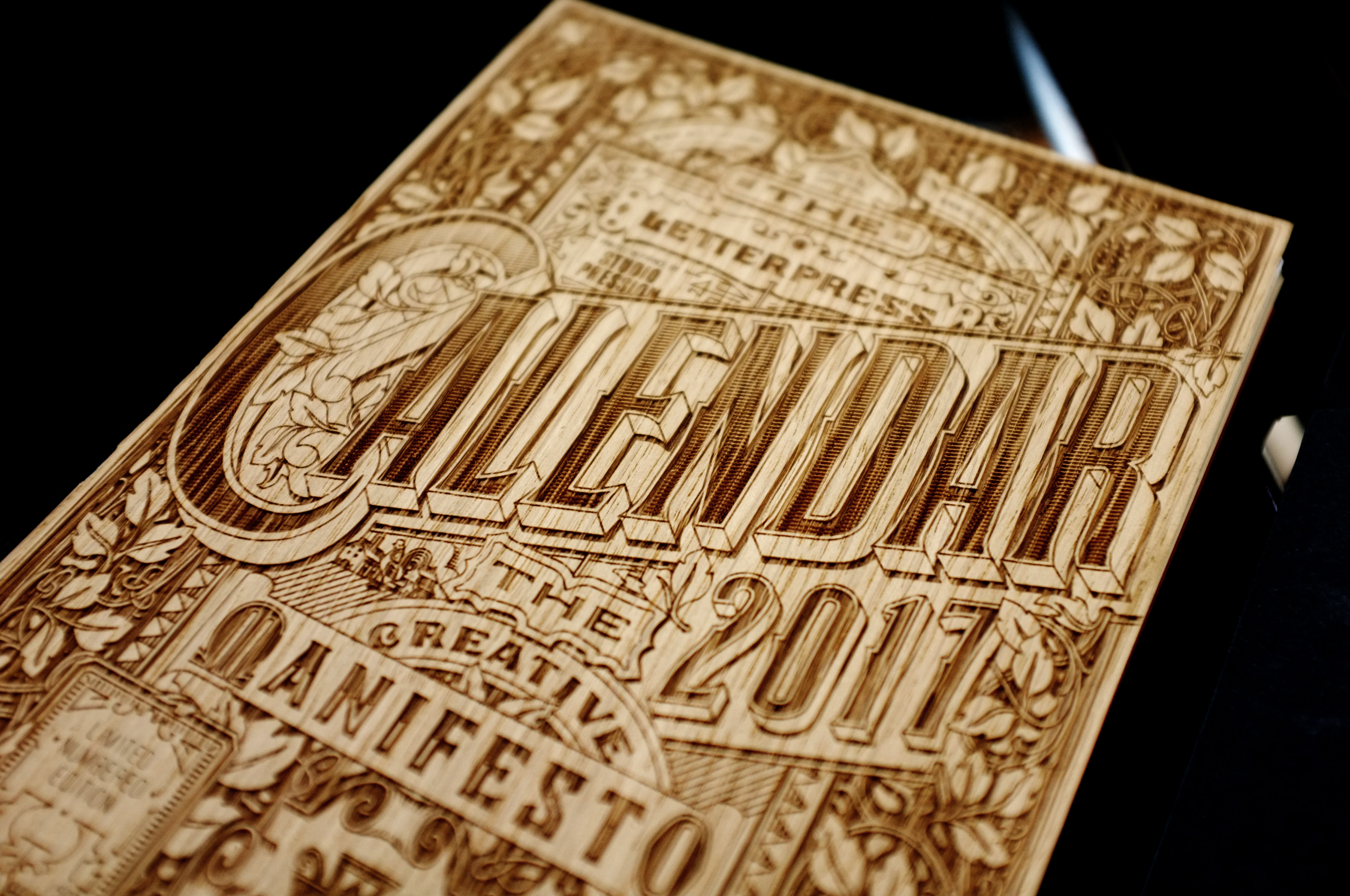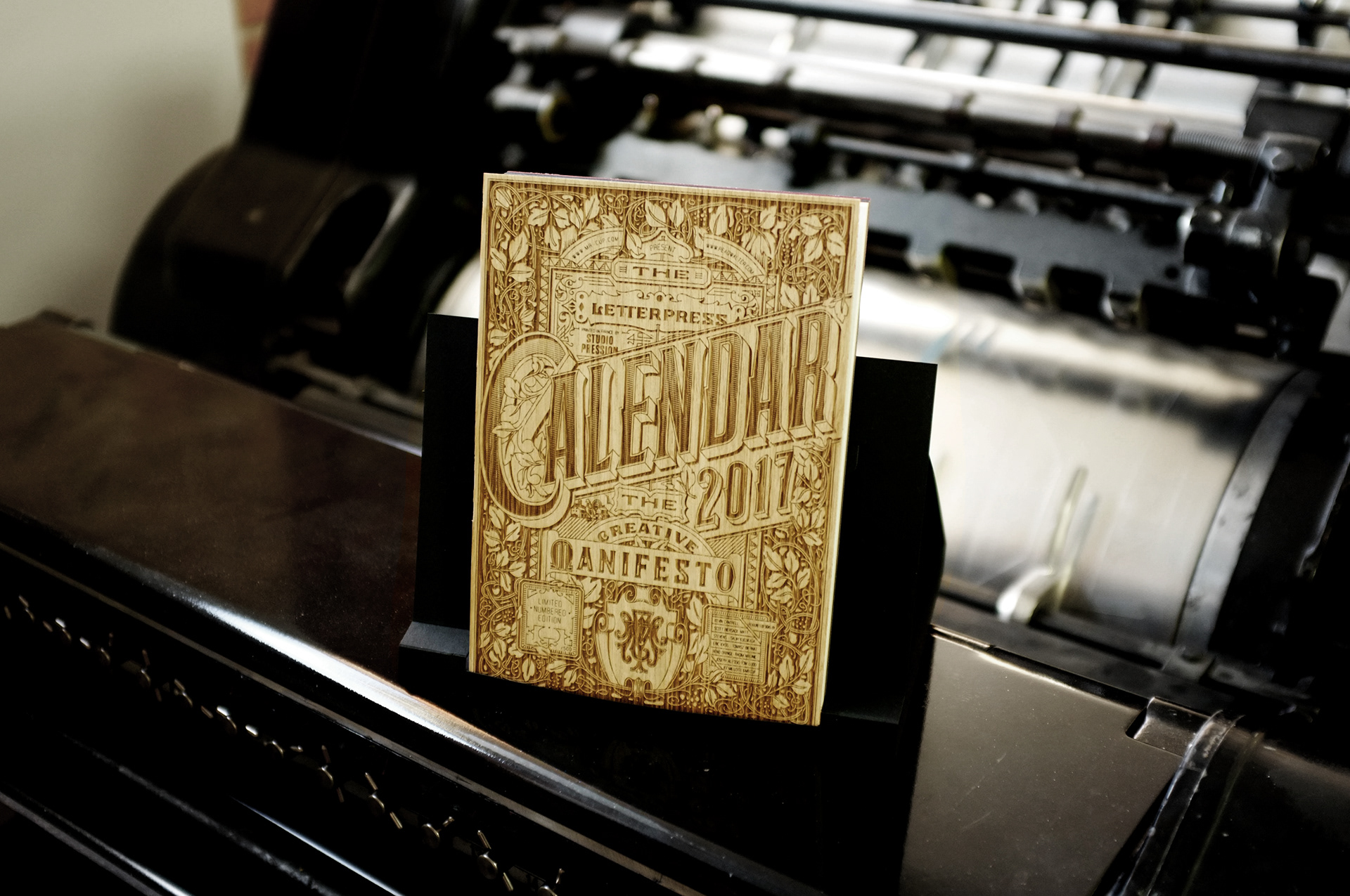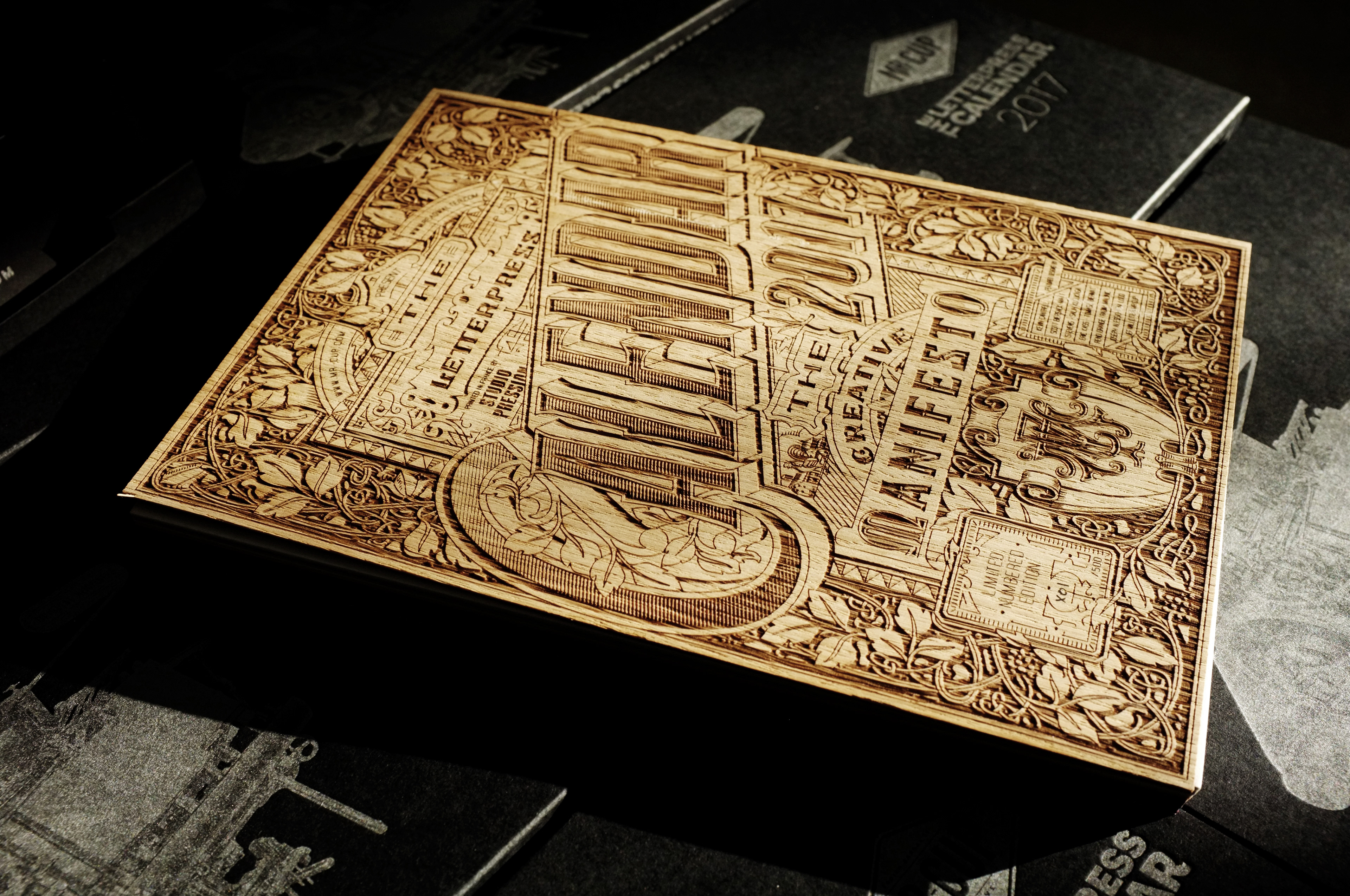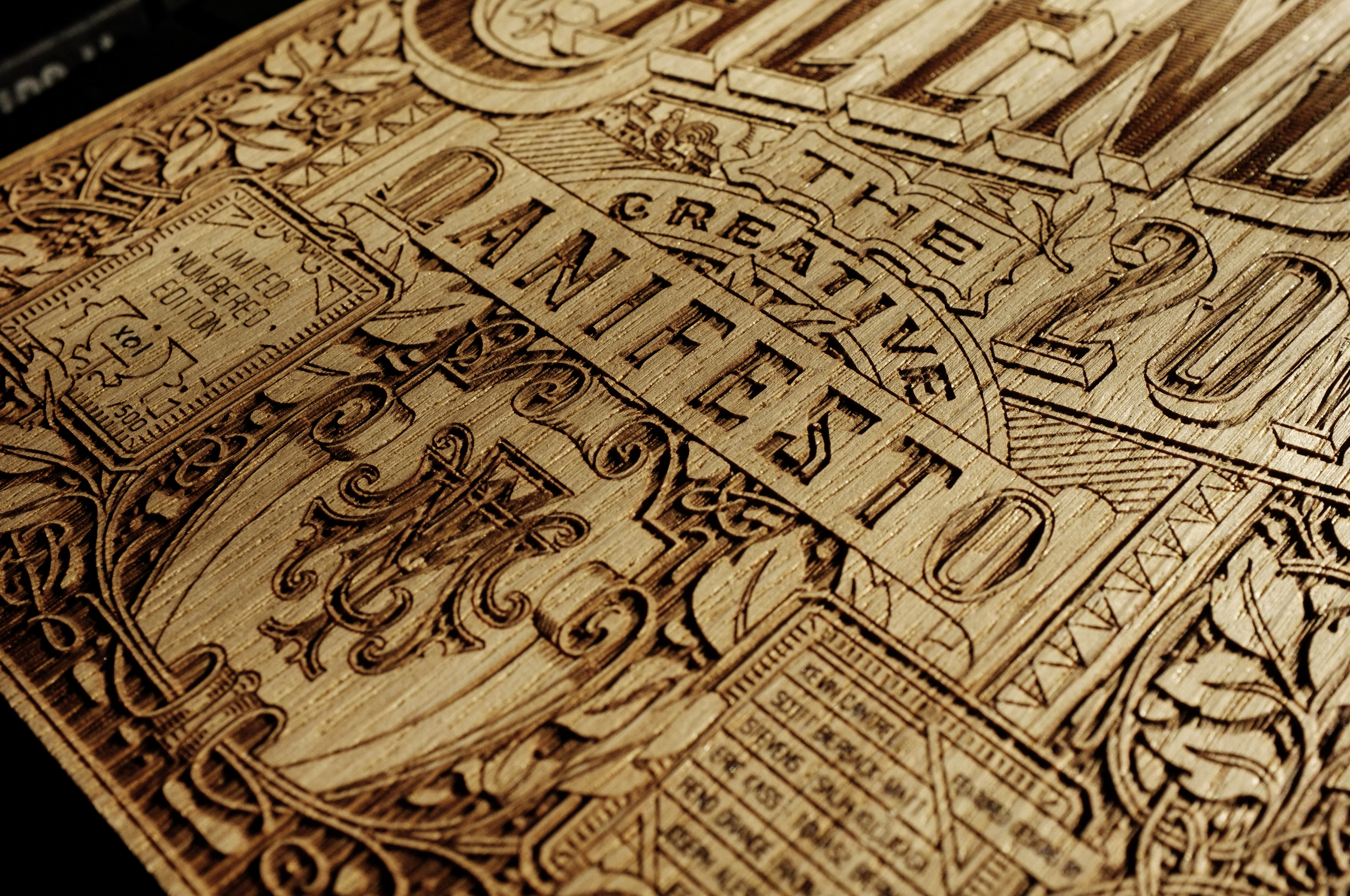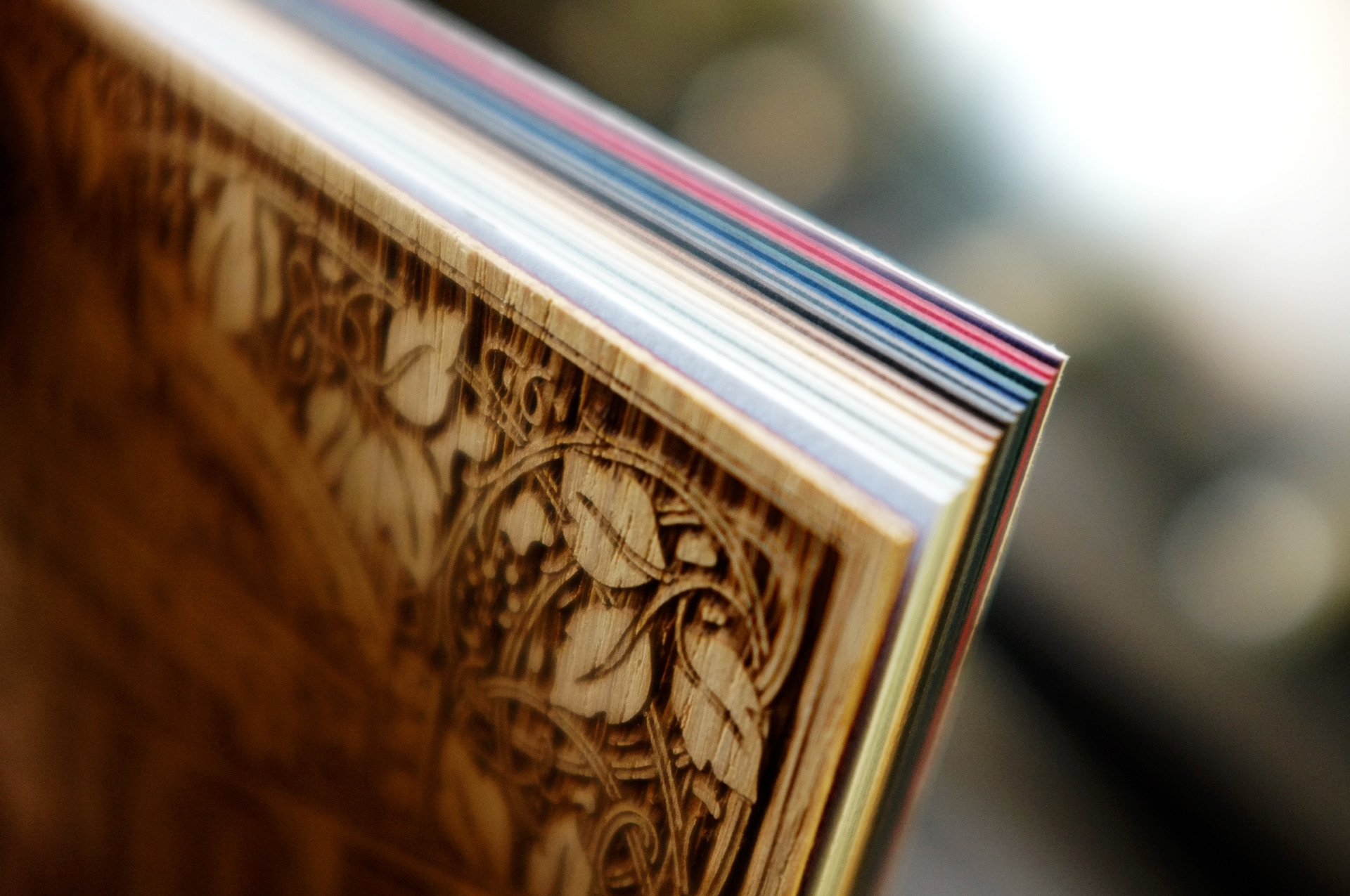 The front cover of the Deluxe edition is laser engraved on wood and limited to the 200 first copies. 
The normal edition cover is printed on white paper with 2 colors. It is a numbered limited edition. 
The calendar is composed of 13 20x14 cm cards printed on 700g colorplan papers : 6 light colors papers with black printing / 6 dark colors papers with light printing. It comes in a black silver printed cover which undold to be use as a stander for the calendar !