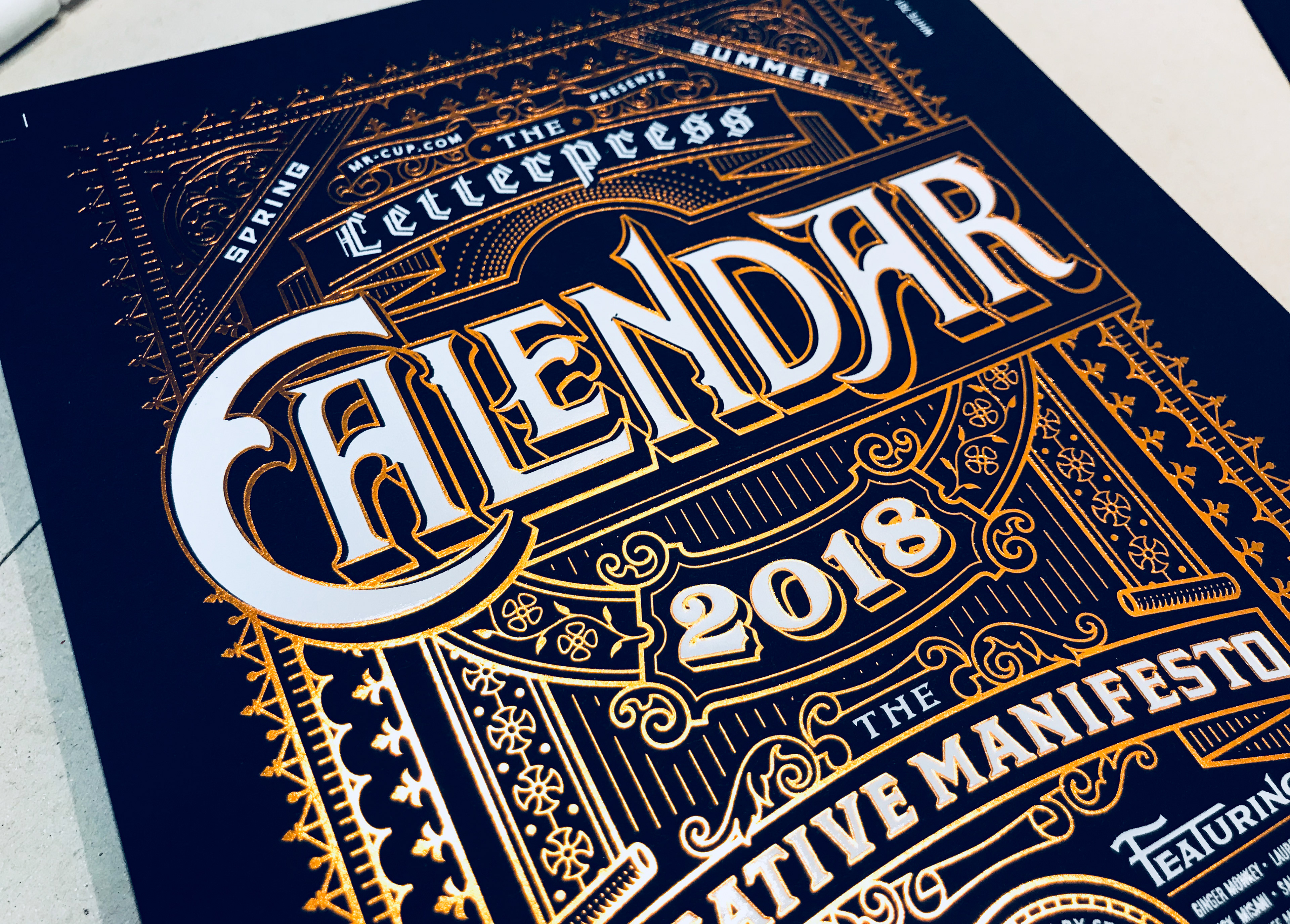 Be creative in 2018 following every month words of wisdom of the Mr Cup creative manifesto letterpress calendar. It is a hand numbered limited edition. 2 editions are made : the deluxe edition will be on dark blue paper, with copper foil and white foil. For the normal edition, if the paper is the same, it will be ink printed in 2 colors with silver and white inks.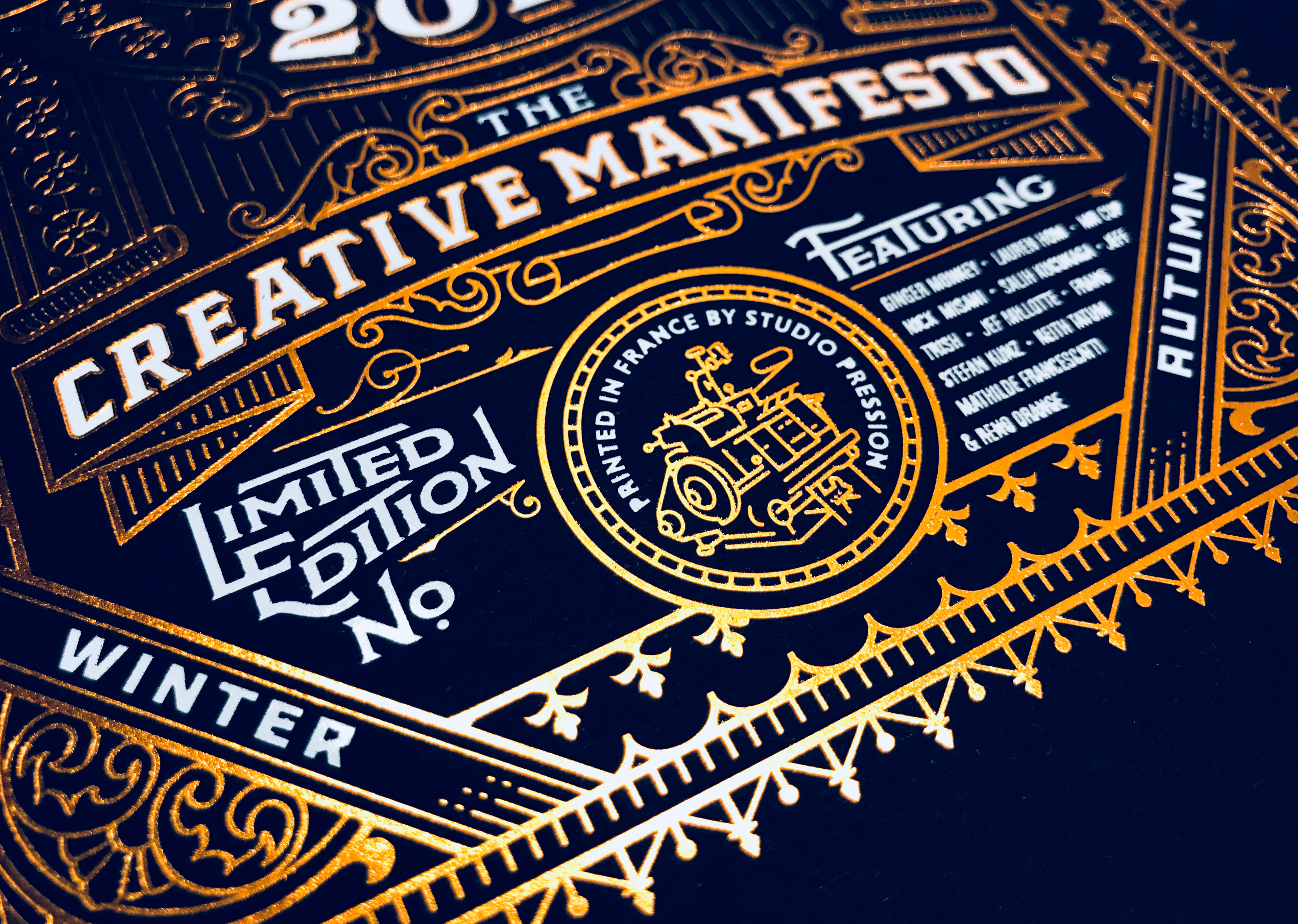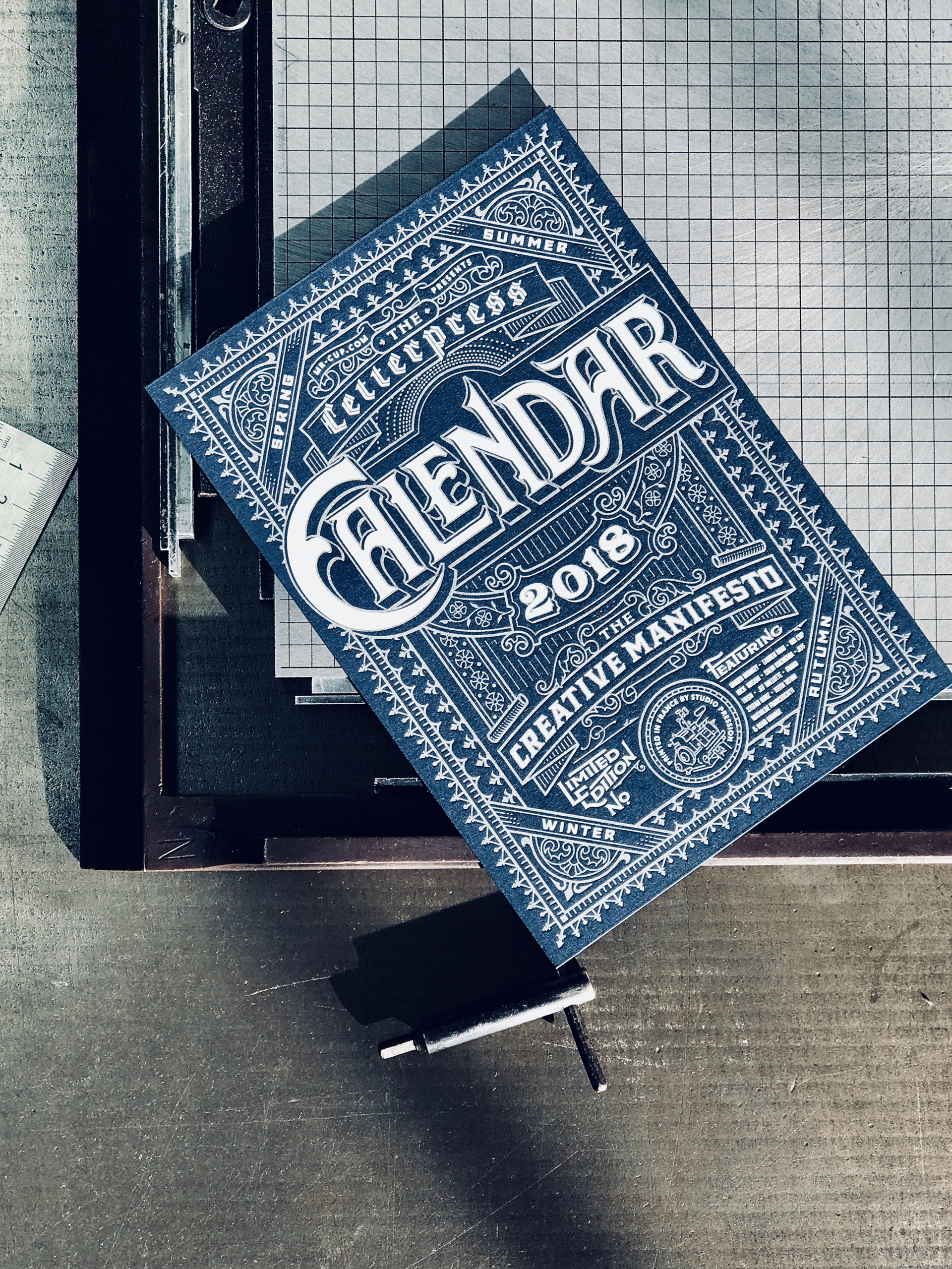 ECO-FRIENDLY PAPERS

For this year edition, we will use 2 ranges of eco-friendly papers developed by Favini. The REMAKE collection includes leather residues to substitute FSC cellulose and is produced with 100% green energy. The CRUSH collection is a range of papers made using process residues from organic products : Kiwi, coffee, hazelnut or almonds. FSC certified, GMO free, this paper contains 40% post-consumer recycled waste and is also produced with 100% green energy.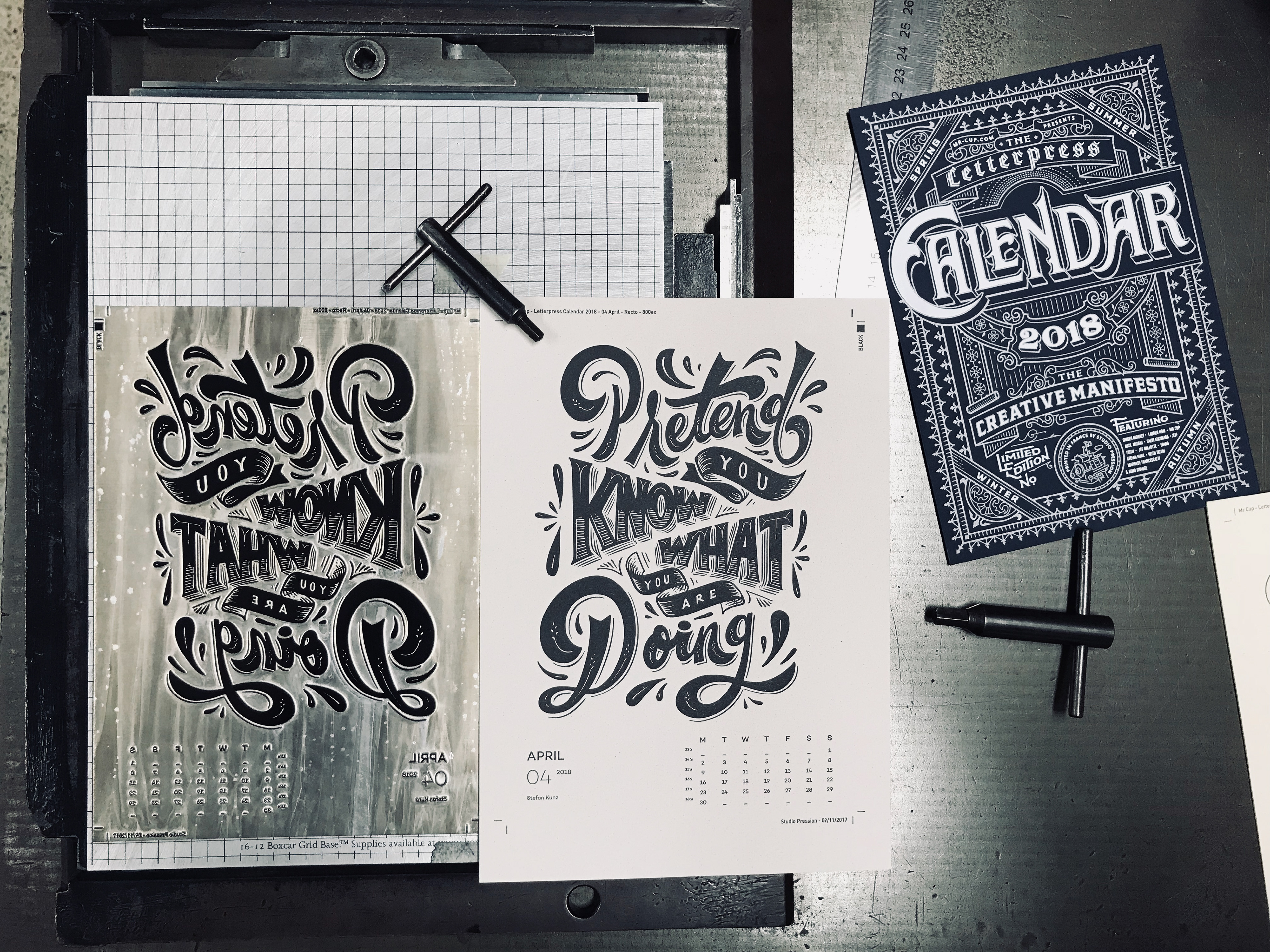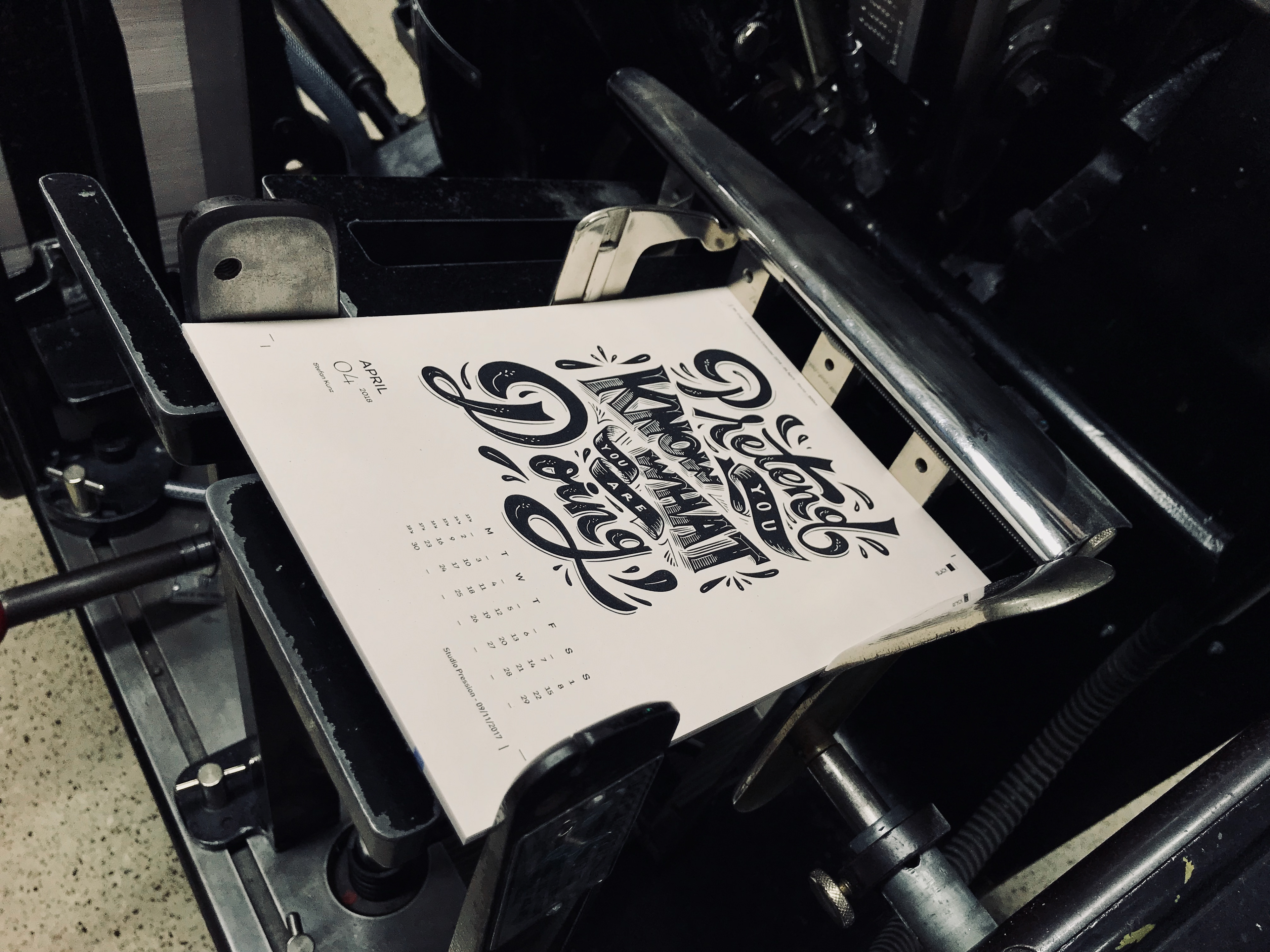 THE CREATIVES
For every edition, I ask graphic designer and typographer to create unique font work. This year edition will feature unique designs by 
Salih Kucukaga
, 
Nick Misani
, 
Reno Orange
, 
Keith Tatum / The Type Hunter
, 
Jeff Trish
, 
Stefan Kunz
, 
Lauren Hom
, 
Jef Millotte
, 
Kelli Anderson
, 
Francis Chouquet
 and 
Me
!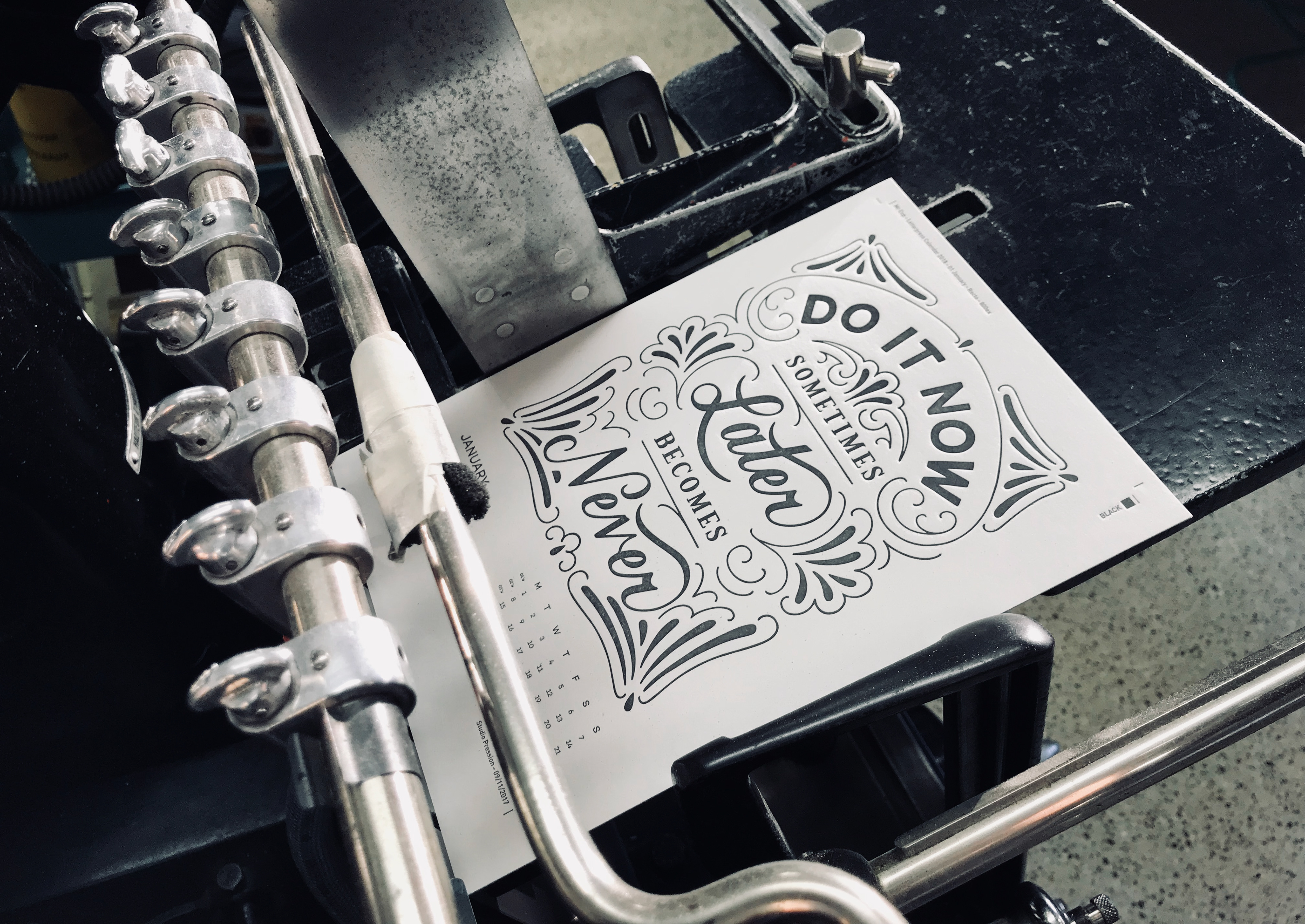 THE LETTERPRESS PRINTING STUDIO PRESSION
The calendar is printed in France, at 
Studio Pression
. Letterpress printing has the ability to create relief into paper by adding tons of pressure while printing. It's called deep impression, or debossing. And it's done at the same time, printing AND debossing, always one color at a time. The thicker the paper, the deeper the impression. For a crisper effect, we use much harder magnesium plates instead of photopolymer.